Elena Maydan, M.D.
New City, NY Dermatologist
Scott Sanders Dermatology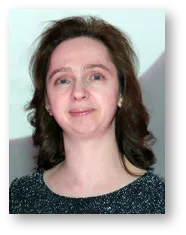 Elena Maydan, M.D. is a board-certified dermatologist and a fellowship trained skin cancer and reconstructive surgeon, specializing in Mohs micrographic surgery and cutaneous oncology. Dr. Sanders and Dr. Maydan met over fifteen years ago, while both were in training. Prior to Dr. Sanders's opening his practice in 2014, Dr. Maydan and Dr. Sanders worked together as colleagues for eight years.
Dr. Maydan graduated summa cum laude from Columbia College of Columbia University, and from Cornell University Medical College where she was a member of the Alpha Omega Alpha Medical Honor Society. She then completed her dermatology residency at the Albert Einstein College of Medicine in New York City, where she also served as a chief resident.
Dr. Maydan received her formal training in Mohs Micrographic Surgery in a Mohs-College approved fellowship under Dr. Yehuda Eliezri, a Pomona, NY based Mohs surgeon.
Dr. Maydan currently holds an academic appointment in the Department of Dermatology of Columbia University Medical Center. Having performed over 10,000 skin cancer surgeries, Dr. Maydan takes pride in providing her patients with state-of-the-art dermatologic surgical care as well as personalized attention to their concerns.