Scott Sanders, M.D.
New City, NY Dermatologist
Scott Sanders Dermatology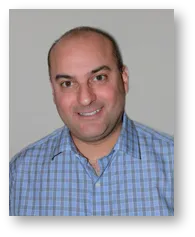 Scott Sanders was born in Suffern, raised in Monsey and educated in the East Ramapo School District. He graduated from Spring Valley High School in 1988 and left for Harvard University where he studied History of Science, graduating MagnaCum Laude and Phi Beta Kappa. He then earned a Masters of Philosophy in HealthCare Ethics at the University of Glasgow, Scotland, a year funded by a Rotary Fellowship.

While obtaining his medical doctorate at Harvard Medical School, Dr. Sanders developed an interest in dermatopathology, the microscopic study of skin diseases. Six years of training followed: an internship in medicine at Massachusetts General Hospital, a residency in dermatology at Cornell Medical Center and a fellowship in dermatopathology at New York University. He now has over a decade of experience as a board certified dermatologist and dermatopathologist.
Dr. Sanders lives in New City with his wife and son.